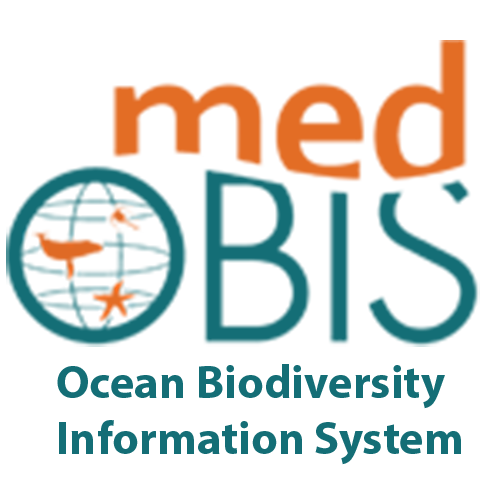 ---
MedOBIS, the Regional OBIS Node for the Mediterranean Sea, is hosted by the Institute of Marine Biology, Biotechnology and Aquaculture https://imbbc.hcmr.gr/ (IMBBC), Hellenic Centre for Marine Research, HCMR https://www.hcmr.gr/en/ (Ελληνικό Κέντρο Θαλασσίων Ερευνών, ΕΛ.ΚΕ.Θ.Ε.), Heraklion (Crete). Launched in 2003, it has already been operational in 2005 as a Tier 3 Node of EurOBIS and covered the Eastern Mediterranean and the Black Sea. Under the European projects EMODNET and LifeWatchGreece (started in 2013), it became a Tier 2 node and extended to all Mediterranean Sea. MedOBIS provides access to data from a wide range of sources and time periods, including new and historical data sets. MedOBIS actively contributes to global scientific effort for FAIR and OPEN data.
MedOBIS in Numbers (2020)
https://obis.org/node/1ad35eb9-c615-4733-864a-b585aebcfb70
MedOBIS portal is available after registration at https://portal.lifewatchgreece.eu/ 
The distribution of MedOBIS datasets can be viewed at OBIS Mapper:

 10 
  >1000 Records
 
Contributing your data to MedOBIS
If you are interested in contributing your data to the Biodiversity Data Community and benefited by quality-
controlled datasets with increased visibility, you can contact us: dmavraki@hcmr.gr .
MedOBIS can accept any data files from its data sources or data providers, and it publishes these data on
its Integrated Publishing Toolkit (IPT), http://ipt.medobis.eu/, which is harvested by central OBIS. The
Integrated Publishing Toolkit (IPT) is developed and maintained by the Global Biodiversity Information Facility
(GBIF). For more information check here: https://obis.org/manual/contribute/
 
If you still need more reasons why to share your data, just keep in mind that
(see more at: https://www.emodnet.eu/en/contribute-data-emodnet):
Increasingly more funding bodies and governmental initiatives require that all data obtained using public funds should be open access.

Submitting data and making them available via MedOBIS ensures that these can be publicly shared for maximum re-use.

Submitting your data to MedOBIS guarantees their longevity and FAIRness.

Making a data set visible via open access Research Infrastructures such as MedOBIS, prevents unnecessary duplication of effort and reduces costs for operators and environmental impact.

MedOBIS through its Data Sharing Agreement https://www.lifewatchgreece.eu/sites/default/files//documents/D1.2%20Data%20Sharing%20Agreement_En.pdf offers Data Providers with the option to choose one of the two Creative Commons Licenses (CC Zero or CC-BY) provided for any submitted data or dataset. In that way, it is ensured that data sources are properly acknowledged, while Data owners and Data Providers can benefit from greater visibility and scientific recognition.